| | |
| --- | --- |
| Featured News Article Results | |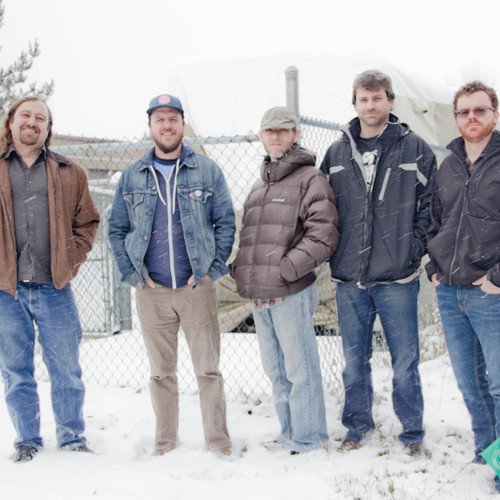 Great American Taxi Announce New lineup and future plans for band
[ Jan 23, 2014 - Share ]
Great American Taxi and Vince Herman have decided it is in the best interest of the band and everyone involved to part ways starting in 2014. Vince recently moved to Oregon to settle down and spend more time on his farm, and his other band, Leftover Salmon, have become very active again absorbing much of Herman's time. Great American Taxi has wanted to play more and follow up on the success of their last two albums, which landed them in the top 10 on the Americana radio charts. The band took their time over the last four or five months and decided to offer the job to Taylor Sims. Some will remember Sims from his days fronting Colorado favorites Spring Creek Bluegrass Band from Lyons, CO. Sims, a Texas native, is an accomplished songwriter and multi-instrumantalist, who has lived in Colorado for the last eight years. Founding member Chad Staehly and Taxi veterans Jim Lewin, Chris Sheldon, and Brian Adams will continue down the road as they have for...

Donna Jean Godchaux Band w Jeff Mattson Release Debut Album 'Back Around'
[ Jan 22, 2014 - Share ]
Donna Jean Godchaux Band with Jeff Mattson is proud to announce the release of their debut album, Back Around on February 18, 2014.
The album will be sold for digital download through Heart of Gold Records' exclusive agreement with The Orchard on ITunes and other digital media ? CD distribution will be online through Grateful Dead (Dead.net), CD Baby and Amazon.com.? Recorded in Muscle Shoals, AL at the Nutthouse Recording Studio, the album blends a Muscle Shoals groove with a psychedelic San Francisco vibe.? The Legendary Muscle Shoals Horns and Muscle Shoals musicians bring their Muscle Shoals sound to the recording.
Donna Jean Thatcher, later known as Donna Godchaux, was born in Muscle Shoals, Alabama on August 22, 1947. She visited her first recording studio at age 12, and knew that she would be a singer. By age 15, she was a session singer in Muscle Shoals and was working with artists like Elvis Presley, Percy Sl...

SnowBall Music Festival Announces Dates & Location for 2014 Festival
[ Jan 18, 2014 - Share ]
Colorado's biggest music festival has found a new home in Colorado's biggest city. With three sold-out years under its belt, Colorado's SnowBall Music Festival rolls into the Mile High City in 2014, landing at The Park at Sports Authority Field at Mile High on April 4, 5, and 6. Delivering its diverse lineup of world-class musicians and its unique mountain lifestyle vibe to the exciting urban backdrop of Denver, Colorado – SnowBall 2014 promises its biggest and best year yet.

Snow Day and Early Bird Weekend Passes go onsale next week at View full article...
Cornmeal announces first tour since hiatus and release new video
[ Jan 2, 2014 - Share ]
After a brief hiatus while bringing together a fresh lineup, Cornmeal is back at it…and in a big way! After playing a few select shows in November and December, the band is stronger than ever and ready to announce their first tour in almost a year. The new lineup includes the co-writing team and founding members Chris Gangi (bass) and Wavy Dave Burlingame (banjo), along with newest members Scott Tipping (guitar) formerly of Backyard Tire Fire, Drew Littell (drums), and guest appearing on fiddle (indefinitely) is Molly Healey formerly of Big Smith from Springfield, MO.

While the lineup has changed – Cornmeal remains the one of the premier progressive bluegrass and Americana bands and is looking forward to reconnecting with fans on the road in 2014. The new lineup brings a fresh energetic take on the classic Cornmeal sound which is influenced by American roots and folk music and seamlessly blends lightning fast tempos and impeccable harm...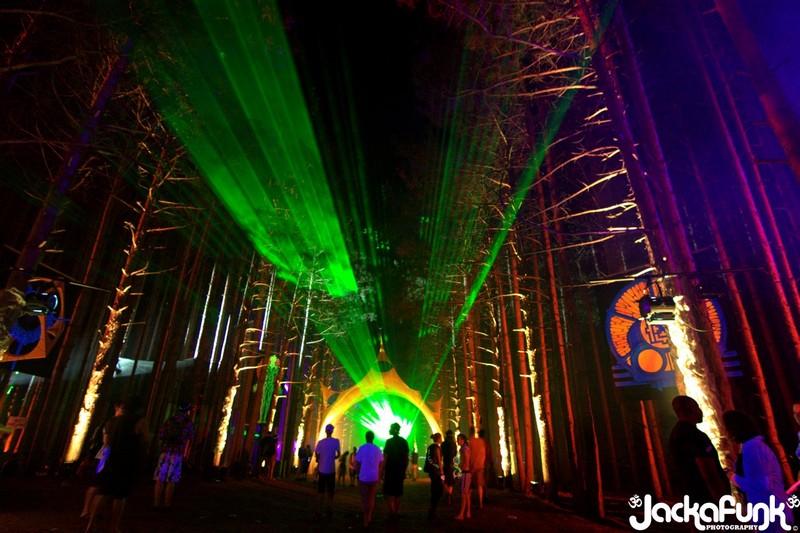 Electric Forest Announces 2014 Festival Dates June 26-29, Loyalty Tickets on Sale January 6
[ Jan 2, 2014 - Share ]
Electric Forest returns to the legendary Double JJ Ranch in Rothbury, Michigan for its fourth year on June 26 - 29, 2014. Today, the festival announced the 2014 dates and ticket on-sale information via an interactive video debut. Fans tuned in at the festival's website - and - after the countdown ran down, the global community enjoyed a synchronized viewing experience and shared the excitement via live chat and through social networks. Watch the date announcement video trailer View full article...
North Coast Music Festival 2014 Date Announced
[ Dec 23, 2013 - Share ]
CHICAGO - The North Coast Music Festival (NCMF) is set to return Friday, August 29th, through Sunday, August 31st to celebrate it's 5th year anniversary in the beautiful city of Chicago! For the 5th year in a row, NCMF will bring together a diverse range of established and up-and-coming artists from all genres to Union Park. NCMF also announced a special Holiday/Early Bird Ticket Sale at Midnight. If you're lucky, tickets might still be available at Clubtix.com. Stay in the loop with the official North Coast Music Festival Facebook, View full article...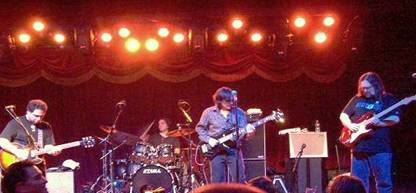 Zen Tricksters Reunion at the Brooklyn Bowl January 22, 2014
[ Dec 23, 2013 - Share ]
The roster of current and former Zen Tricksters include some of the most venerable
musicians in the Jam Band scene today. Originating from Long Island, New York, this band has played together and apart for over 30 years and its members, not only "life long" Zen Tricksters, play and have played with other bands of renown, including Dark Star Orchestra, Phil Lesh and Friends, The Other Ones, The Dead, and
Assembly of Dust. They have performed over the years with such artists as Levon Helm, Peter Rowan, Vassar Clements, The New Riders of the Purple Sage, Buddy Cage, David Nelson, Bob Weir, Donna Jean Godchaux, Tom Constanten, and many more.17356
Their performances feature originals from their three studio albums, classic songs and Grateful Dead renditions which are their trademark.
This is a rare annual performance not to be missed.
Jeff Mattson - Dark Star Orchestra, Donna Jean Godchaux Band w/Jeff Ma...

SCI Fidelity Records Releases 15th Anniversary Compilation Album, Available Free Via Digital Download
[ Dec 17, 2013 - Share ]
In celebration of its 15th anniversary, SCI Fidelity Records has compiled a 30-track retrospective label compilation, available now for free stream via View full article...
Karl Denson's Tiny Universe Announce New Album & Tour
[ Dec 13, 2013 - Share ]
For nearly three decades, Karl Denson has been rocking stages around the globe. Now, aided by his longstanding band of brothers, the Tiny Universe, he unleashes his most potent arsenal to date with the band's fourth album New Ammo set for release February 4, 2014 on Stoopid Records. Always a formidable unit, the band is bolstered by the doubling of its already raucous horn frontline, and an invigorated orchestral approach inspired by the gritty, funk-fueled soundtracks of 1970s' cinema.

On New Ammo, Karl Denson's Tiny Universe is comprised of Chris Stilwell (bass), David Veith (organ, Rhodes), Chris Littlefield (trumpet), DJ Williams (guitar) and John Staten (drums), supplemented by Andy Geib (trombone) and Daniel De La Cruz (baritone saxophone). In addition, the ...

Tea Leaf Green Announces New Years in Denver
[ Dec 4, 2013 - Share ]
San Francisco's Tea Leaf Green is celebrating the New Year with 2 special performances at Cervantes Other Side Dec 30th and 31st. After a year in which the band released a new studio album and toured the country from coast-to-coast, Tea Leaf Green will head to Denver to close out 2013 and usher in the New Year. Fans will be treated to TLG's triumphant brand of psychedelic rock n' roll which has earned this quintet a reputation as one of the most compelling live bands on the tour circuit today.

Tea Leaf Green will be joined by Toubab Krewe on the 30th and View full article...
Dark Star Jubilee Confirms Dates for 2014 Festival at Legend Valley
[ Dec 2, 2013 - Share ]
Legendary Grateful Dead Venue Revived with Three Day Festival Hosted by Dark Star Orchestra May 23 – 26, 2014, Pre-Sale Tickets Go On Sale December 3

Dark Star Orchestra, the world's preeminent Grateful Dead band, announce today the date and location for its third annual Dark Star Jubilee Music Festival & Campout. Held May 23 – 26, 2014 at Legend Valley in Thornville, Ohio, the site of five legendary Grateful Dead shows in the 80s & 90s, DSO returns to headline three nights of their signature event.
With an additional two dozen acts to be added in the future, starting Tuesday, December 3 the Jubilee is offering pre-sale 3-day tickets for a discounted rate of $99, marking over $50 off the gate price. VIP packages will be made available for $199 and offer a premium festival experience.17356
Complete available Dark Star Jubilee festival information is available at www.darkstarjubilee...

The Heavy Pets Close Out 2013 with 900th Show and Return to the Studio
[ Nov 20, 2013 - Share ]
The Heavy Pets kick off their 8th year as a band and close out 2013 with a solid run of shows including three nights with new super group Incidental Animals (Kyle of The String Cheese Incident; Dan, Steve & Dave of ALO; and Jennifer Hartswick of Trey Anastasio Band), three nights with The Revivalists and New Year's Eve with Kung Fu. Thursday night at Brooklyn Bowl also marks their 900th show.
Riding high on the release of Two Horses, which includes SiriusXM JamOn hit "Keep Me Running" and lo-fi rocker "Last Babies," the Pets head back into the studio in mid-December to record another abbreviated album slated for January release. The band plans on continuing this release schedule for the foreseeable future. These releases will be available on 7" vinyl, CD and digital download. You can check out and purchase Two Horses here : http://bit.ly/THPTwoHorses17356
The Hea...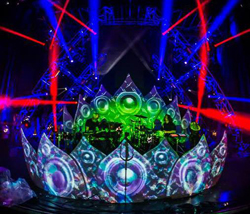 Hoopla in the Hills Music Festival Announces Papadosio, EOTO, Keller Williams Within Initial Lineup
[ Nov 18, 2013 - Share ]
Who: Papadosio (two nights), EOTO, Keller Williams, Cosby Sweater w/ Joel Cummins, Up Until Now, Grammy-winning artist Chris Berry and Abou Diarrassouba, Larry Keel & Natural Bridge, EarthCry, Rumpke Mountain Boys, David Gans, Any Colour (Pink Floyd tribute featuring laser lighting experience) and 40+ bands coming soon! One new act will be announced each day until New Year's Eve, so be sure to check out the complete, growing list at www.bigeventspresents.com
What: Hoopla in the Hills is a four-day family festival merging a wide spectrum of cultures, backgrounds, ages and musical tastes into the ultimate Spring festival experience. The event, held over four days and three nights, takes place in the foothills of the...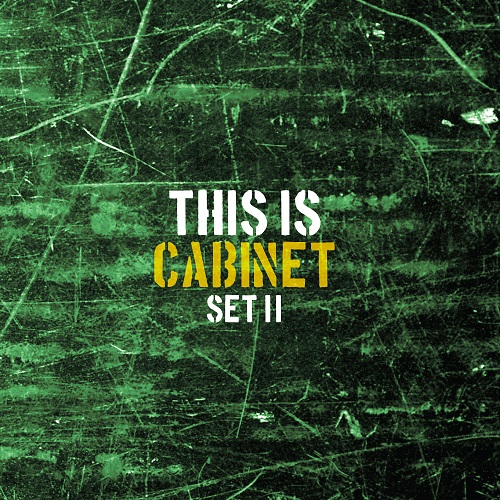 Cabinet Announces New Album - THIS IS CABINET - SET II
[ Nov 14, 2013 - Share ]
Pennsylvania bluegrass band Cabinet is proud to announce the release of their newest effort. THIS IS CABINET - SET II is set for a December 10, 2013 release. Released on ROPEADOPE Records, the seven song set features tracks recorded while the band was on tour in March of 2013.
Cabinet is a band with roots firmly planted in the Appalachian tradition. They wear their influences like badges, honoring the canon of roots, bluegrass, country, and folk, weaving these sounds into a patchwork Americana quilt. But this music isn't romanticizing or rehashing the past. Cabinet makes its mark on today. The steady aim of their harmonies soar straight onto target each time, the soaring vocals giving voice to the story of each song.17356 Their music takes the long way home, treating its listeners like passengers on a ride through scenic back roads. Their live shows are inclus...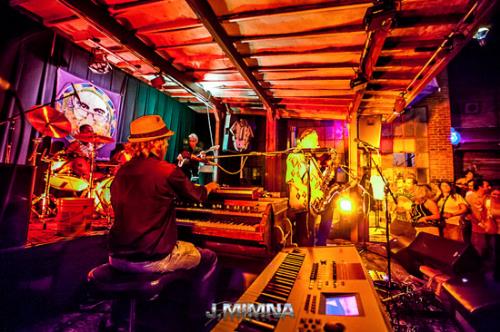 NOLA musicians "playing" it forward to Colorado flood victims with NolaRado
[ Nov 14, 2013 - Share ]
NEW ORLEANS, October 31, 2013—Musicians of New Orleans are uniting to help the victims of flooding in Colorado with NolaRado, a benefit concert, on Saturday, December 14 at The Howlin' Wolf from 2 to 6 p.m. All proceeds from the event, featuring some of the hottest musicians in the city, will go to the Lyons Community Foundation in Lyons, Co.

WHAT: View full article...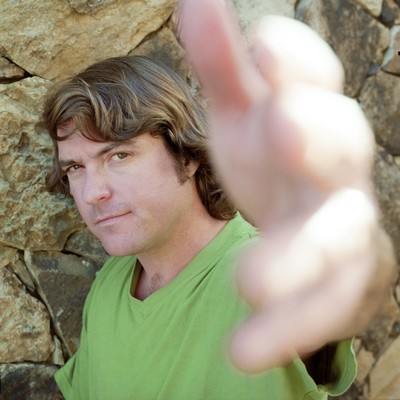 Keller Williams Announces "What the FUNK Tour", New Album Release and More
[ Oct 30, 2013 - Share ]
The ever-prolific Keller Williams recently announced a massive winter tour in support of his exciting new release with his latest musical muse, a 6-piece funk band dubbed 'More Than A Little'. The "What The FUNK Tour" takes Keller and this cast of hard-hitting funk players through major markets throughout the Midwest and West in early 2014. The full list of dates is included below. Funk – the blazing and soulful new album by Keller Williams with More Than A Little - drops on November 12th.

The remainder of the 2013 season finds Keller performing solo and in a variety of creative collaborations. Among them, a pair of rare "Keller & His Compadres" shows on
Hulaween Unveils 'Suwannee Bluegrass Surprise' and adds Larry & Jenn Keel
[ Oct 20, 2013 - Share ]
The inaugural Suwannee Hulaween will take place October 31 – November 2, 2013 at Spirit of the Suwannee Music Park in Live Oak, FL. The three-day festival features music from an eclectic variety of artists from bluegrass and Americana to organic electronic and experimental rock including headliners The String Cheese Incident (3 nights), STS9, Big Gigantic, Emancipator, Conspirator, Steve Kimock & Friends, Leftover Salmon, Eliot Lipp (live band & DJ set), Future Rock and more.
Featuring no overlapping sets, fans won't have to miss a single moment of music, also giving them plenty of time to explore the grounds. Set at one of the most beautiful music venues in the county, the Spanish-moss soaked trees and fog-covered Sprit Lake provide the perfect backdrop for Halloween madness to ensue. Fans can expect an epic fusion of dazzling lights, art installations and performance art that morphs the Spirit Lake waterfront and adjace...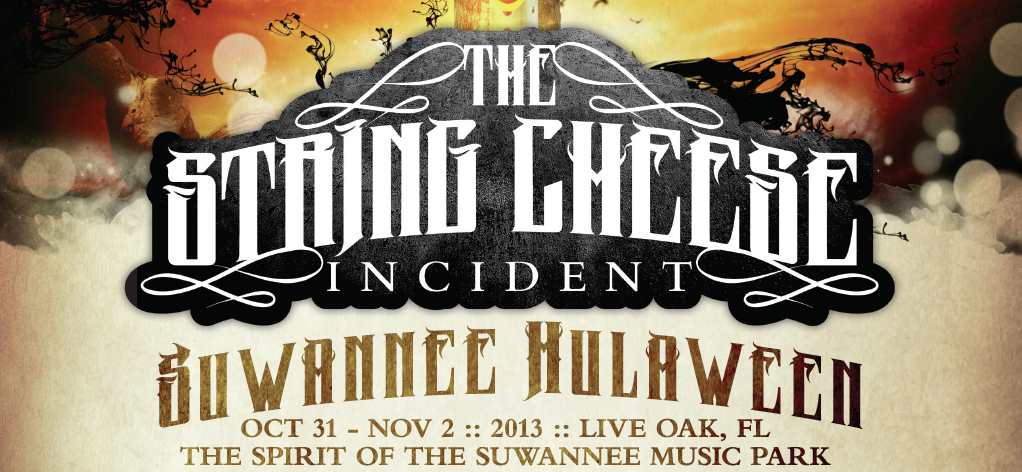 Suwannee Hullaween
[ Oct 17, 2013 - Share ]
As Halloween approaches, music fans throughout the country are spoiled with choices as to where to travel to collect musical treats from their favorite bands. The Stringcheese Incident's Hulaween has long been one of those prime destinations, but for 2013 the band (in conjunction with producers Silver Wrapper and Purple Hat Productions) decided to transform their customary costume party into a full-blown "Voodoo"-themed 3-day festival (October 31- November 2) at the legendary Spirit of Suwanee Music Park in Live Oak, Florida. With the promise of no overlapping sets, dueling late-night silent discos, and a visual arts installation dubbed the "Spirit Lake Promenade", all set in a picturesque locale, this has all the makings of a landmark event.
The Hulaween schedule features seven full sets (including three sets on the 31st) from the hosts augmented by featured late night sets from festival stalwarts STS9 (Saturday) and Big Gigant...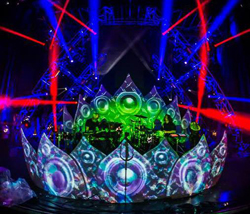 EOTO Kick's Off Winter Tour November 6th
[ Oct 17, 2013 - Share ]
EOTO will kick off their 20 night winter tour on November 6th in Jacksonville, FL including stops throughout the South and Midwest before embarking on their first mini-Colorado mountain tour in nearly 3 years. A feast for the sense, the dynamic duo is celebrated for their unconventional approach to live EDM, and is the only act of its kind to produce each and every note live before the audience without the use of sample tracks or pre-recorded material.

What began as a sonic experiment between two longtime collaborators has turned into a nationwide phenomenon. As the originators of live and improvised EDM, multi-instrumental...

Dark Star Orchestra Announces New Bassist for Permanent Role, Offers New Live Show Recordings & Continues Towards 2318 Shows
[ Oct 13, 2013 - Share ]
Following the Spring departure of longtime bassist, Kevin Rosen, the Chicago-formed Dark Star Orchestra offered temporary spots to a handful of talented performers. Today, the band announces the formal, permanent bassist role goes to Skip Vangelas who is currently on tour with the band. Vangelas previously played with Dark Star Orchestra guitarist/vocalist Rob Eaton in the band Border Legion and was briefly in DSO himself in 2001.
In addition to the bassist announcement, Dark Star Orchestra this week released numerous live, soundboard recordings of the band mastered by Rob Eaton on the band's Nugs.net / LiveDownloads.com page at http://www.livedownloads.com/live-music/3,291/Dark-Star-Orchestra-mp3-flac-downloads.html. DSO is offering a streaming version of their 17-minute plus take on 'Turn On...

2013 New Years Extravaganza featuring Melvin Seals & JGB, New Riders of the Purple Sage, Splintered Sunlight, Flux Capacitor, Willie Jack and the Northern Light, Still Hand String Band, and more TBA!!
[ Oct 10, 2013 - Share ]
After taking last New Years Eve off we are back for our 7th New Years Eve celebration. This year we are taking over the entire Lehigh Valley Holiday Inn Conference Center. This beautiful newly renovated hotel comes with very friendly & accommodating staff, big ballroom and lobby area, Samuel Adams sport bar, buffet style restaurant, whiskey & wine bar, WiFi, room service, ATM on site, and they are pet friendly.

We will have multiple stages and craft vendors. Music starts at 5pm and will go continuously to 2am for General Admission tickets and 5am for VIP guests. This event is an all ages event. All kids 17 and under must be accompanied by a parent or legal guardian. Complimentary champagne toast at midnight for everyone ages 21 & up!17356

Doors open for General Admission at 4:20pm/at 2pm for VIP

Advance General Admission tickets: $50 (g.a. tickets will not have access to VIP lounge or VIP rooms)
VIP/Hotel Package: $350 (Rooms ...

The Travelin' McCourys announce midwest run of Bluegrass Ball shows
[ Oct 8, 2013 - Share ]
The Travelin' McCourys are excited to announce their next round of the wildly popular touring festival aptly named The Bluegrass Ball. The Bluegrass Ball held their inaugural event just over 2 years ago in the Midwest, so it seems appropriate that the latest 3 day run would return to its Midwestern roots. For all 3 shows Bill Nershi of Stringcheese Incident will join The Travelin' McCourys on guitar and each city will be joined by some of the hottest regional pickers. The Bluegrass Ball was born out of the spirit of bluegrass festivals – the special memories made of impromptu jams and unscheduled collaborations that leave you with a smile on your face and awe in your ears.
Ask most string musicians both young or old and they will likely tell you they want to play with the McCoury family if they have not already. The McCourys are known for not only their ability to play with just about anyone, but for actually doing it! Due to t...

River's Rising: Colorado Flood Relief Compilation
[ Oct 3, 2013 - Share ]
In response to the record breaking flood that forced its way through the homes and lives of nearly 17 counties in Colorado in early September, a group of industrious music industry folks have joined forces to put together what may be one of the best independent music compilations of 2013. Featuring such legionary names as Furthur, Widespread Panic, Umphrey's McGee, View full article...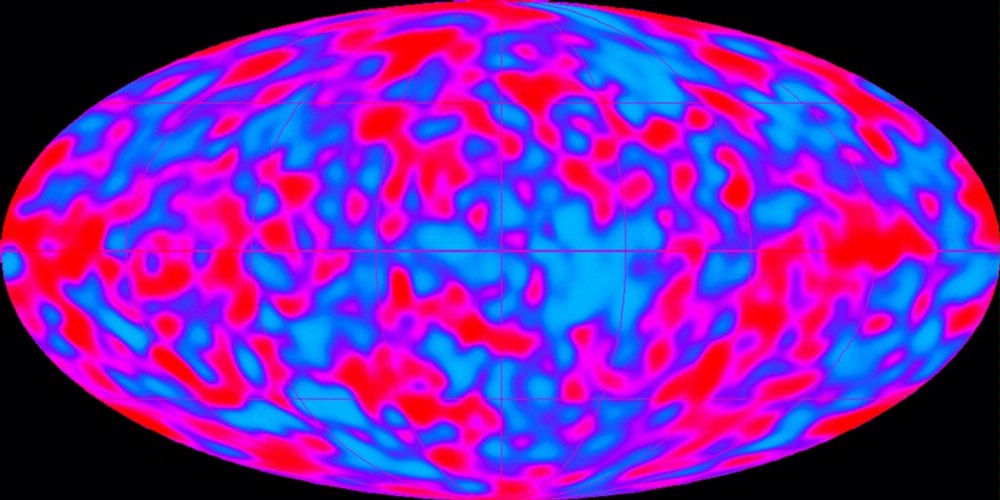 Grammy Award winning Grateful Dead percussionist Mickey Hart and 2006 Nobel Laureate George Smoot To Screen New Film Rhythms of the Universe 9/29/13 in Washington, DC
[ Sep 24, 2013 - Share ]
SAN FRANCISCO, CA- Grammy Award winning Grateful Dead percussionist Mickey Hart and 2006 Nobel Laureate George Smoot will screen their multi-sensory film, Rhythms of the Universe, for the first time on September 29th at the National Air & Space Museum in Washington, DC. The film features sonifications of the Universe going all the way back to the big bang paired with images from NASA and naration by Hart and Smoot. A discussion will follow by Hart, Smoot, and Richard Kurin, the Smithsonian Institution's Under Secretary for Art, History, and Culture to explore their passion for music, physics, and their search for resonances in the universe.
Best known for his nearly three decades as the percussionist of the Grateful Dead, Mickey Hart has won two Grammy's for Planet Drum (1991-Best World Music Album) and Global Drum Project (2007-Best Contemporary World Music Album). In 2012, Hart collaborated with Smoot o...

EOTO Flood Benefit + Mishawaka Show Moved to Aggie Theater
[ Sep 18, 2013 - Share ]
The EOTO performance scheduled for the Mishawaka this weekend has been moved to the Aggie Theater due to road closures. In light of the recent local disaster, the band has also decided to donate proceeds from the event to assist the local community via the Red Cross.

For details about the band and their fall/winter tour check out their Current Press Release.

Tickets for the winter tour are on sale now on the official EOTO website at www.eotomusic.com along with details on how to claim the free live download for advance ticket purchases.17356
---
View full article...
Cabinet Announces Fall Tour
[ Sep 18, 2013 - Share ]
When it comes to the music of Cabinet, the essential bywords are soul, simplicity, and serious musicianship. In concert, the combination of these qualities invariably yields an experience that is so celebratory and moving that the very word Cabinet takes on a new, vivid meaning for anyone in the audience. An inclusive and engaging energy is the uniting through-line as Cabinet weaves bluegrass, country and folk influences to powerful effect. Tight dynamics punctuate gorgeous, soaring harmonies as down-to-earth rhythm and lyrics give way to dreamy jams that are the musical equivalent of the back road scenic route. But this impressive result is no accident. Pappy Biondo [banjo, vocals], J.P. Biondo [mandolin, vocals], Mickey Coviello [acoustic guitar, vocals], Dylan Skursky [electric bass, double bass], Todd Kopec [fiddle, vocals],...

2014 Tropical Nights Riviera Maya Adventures On Sale
[ Sep 18, 2013 - Share ]
Tropical Nights Riviera Maya - hosting destination music adventures of a lifetime at the luxurious all-inclusive Hard Rock Hotel Riviera Maya in Mexico - launches in 2014 with two events: The String Cheese Incident's International Incident Riviera Maya on February 19-23, 2014 and Tropical Nights Featuring Dierks Bentley, Brantley Gilbert, Billy Currington, and Jana Kramer on February 23 –27, 2014.

The String Cheese Incident's Tropical Nights International Incident Riviera Maya – hosted February 19-23, 2014 - goes on sale tomorrow, Thursday, September 19 at 12:00 PM Eastern Time at www.tropicalnightslive.com.

Tropical Nights Featuring Dierks Bentley, Brantley Gilbert, Billy Currington, ...

The Del McCoury Band releases "The Streets of Baltimore"
[ Sep 17, 2013 - Share ]
"The picture on the cover, that's Broadway in Baltimore, maybe back around the time I started playing in the clubs," Del McCoury says with a smile. Then he adds, just before breaking into his signature, eyebrow-wiggling laugh, "Back then, you could get anything you needed down there—and a lot of things you didn't need, too!"
It's a long way from his apprenticeship in those Baltimore honky tonks in the late 1950s to his stature as the ultimate bluegrass ambassador today, but Del McCoury's negotiated the path with enough perseverance, humility, good humor, adventurousness—not to mention talent and enthusiasm—to last a lifetime. Along the way, he's earned not just the applause, but the passionate devotion of fans ranging from old-timers who remember those early days to country aficionados drawn in by his collaborations with Dierks Bentley, Charlie Daniels and Vince Gill to tie-dye-clad youngster...

Railroad Earth Gives Fans Plenty to Be Thankful For on Thanksgiving
[ Sep 17, 2013 - Share ]
The 3rd Annual Railroad Earth's Horn-O-Plenty Getaway kicks off on Thanksgiving Weekend in Stroudsburg, PA on November 29th & 30th and features yet another holiday weekend of music, art, poetry, and much more, throughout downtown Stroudsburg, along with local food, drink and hotel specials all weekend.

This special destination event features Two Nights with Railroad Earth at the Sherman Theater with a special support guest each night. To add to the exc...

Funk, The New Album by Keller Williams To Be Released November 12, 2013
[ Sep 13, 2013 - Share ]
Being a Keller Williams fan means being ready for anything—trying to guess where this omnivorous artist will head next might be fun but chances are good you won't even come close. In the past three years alone Williams has recorded an album of eclectic cover tunes with the Keels (Thief), a children's record (Kids), the bass-centric and appropriately titled Bass, a bluegrass set with the Travelin' McCourys (Pick) and a Grateful Dead tribute project on which he played piano exclusively (Keys). Add to that a hectic touring schedule that might find him playing with the McCourys, the Keels, with his newest outfit More Than A Little or—as he's done for years—as a solo one-man-band. See a complete fall tour itinerary below, including his just announced a 3-night New Year's Eve run that launches on December 27th at ...