Sign up for a MyKindWeb profile now!
This profile allows you to
create Pages or Groups, Photo Albums, create a Show/Event Diary to keep track of the shows you've attended, list your Recordings to let your friends know your list of tapes/bootlegs, and more... Sign up now!
Another Round of Artists and Curated Event Lineups Announced for Electric Forest 2014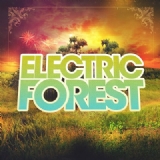 Rothbury, Mich. ­– Today, Electric Forest announces another round of artists set to perform festival's eagerly awaited return to the legendary Double JJ Ranch in Rothbury, Mich. on June 26-29, 2014. Also announced today, two brand new Good Life VIP experiences. The groundbreaking music and camping festival will give fans the chance to experience a diverse lineup of music while being surrounded by the beauty and magic of Sherwood Forest and its many colorful surprises.

Excision, Classixx, Tycho, Gemini Club, Cosby Sweater, Dixon's Violin, After Funk, Emerson Jay, and The Woven Tangles join the already stacked 2014 Electric Forest Lineup. Also announced today are the lineups for Electric Forest's curated events at the Tripolee Stage. Bassrush debuts at Electric Forest hosting Excision, I Am Legion, Andy C, 12th Planet, Bro Safari, Luminox, Dirtyphonics and others. Deep in the Forest announces another epic curated event with Art Department, Lee Burridge, Soul Clap, Destructo, MK, Kastle, Bob Moses, Eric Volta and Anna Lunoe.

Electric Forest also announced two new Good Life VIP experiences today. The brand new Tripolee Comfort Campround offers rage-front camping only steps from the main gates and Tripolee stage, and includes access to the Good Life Premium Viewing Areas at Ranch Arena and Sherwood Court stages, and more....
Keller Williams and More Than a Little - 3/1/2014, Emo's, Austin, TX
Keller Williams rolled through Austin on the 2nd night of a 4 night Texas run at Emo's during his What The Funk? Tour. A collaboration with More Than a Little that definitely brings the funk! More Than a Little members E.J. Shaw (bass), Tony Fairchild (drums), Gerrard Johnson (keys), Tonya Lazenby (vocals) and Sugah Davis (vocals) came to show Austin how to get down.
Getting it started was Kalu James, a local Austin Blues-Rock and Soul band. Kalu (vocals and guitar) and members JT Hole (lap steel and lead guitar), Nic Jay (bass), Robb Kidd (drums) and Michael Ruben (harmonica) got the crowd going with their soulful blues.
A quick set change later, Keller came out to warm up the crowd in traditional Keller style with a short solo set. Bathed in a golden glow, Keller built it up loop after loop with slow percolating riffs. Mental Insta is always a nice way to get it going. Before you knew it the crowd was moving in sync as he moved through his set. Finally when the time was right bringing out the members of More Than a Little and it just got better from there....