Sign up for a MyKindWeb profile now!
This profile allows you to
create Pages or Groups, Photo Albums, create a Show/Event Diary to keep track of the shows you've attended, list your Recordings to let your friends know your list of tapes/bootlegs, and more... Sign up now!
Wakarusa Music Festival Releases Schedule for 2014 Festival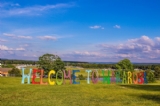 The 11th annual Wakarusa Music Festival music schedule is here! The 2014 festival will feature Main Stage performances by Michael Franti, STS9 and Adventure Club on Thursday, The Flaming Lips and Infected Mushroom FUNGASAMONGUS on Friday, The String Cheese Incident and BASSNECTAR on Saturday and closing out the festival on Sunday evening, Umphrey's McGee and Claude VonStroke. Wakarusa will take place at the stunning Mulberry Mountain in Northwest Arkansas June 5-8, 2014.

Wakarusa will showcase a new era of art, creativity and interaction on Mulberry Mountain this year with the "Mulberry Mountain is My Muse" art grant program. Hundreds of artists and performers submitted their ideas for the first annual program and Wakarusa is excited to welcome 16 art installations and performance troupes. Featured installations and troupes include: Maizz Visual, Easily Distracted Art Collaborative, Slack- Librium Slackline Park, Homegrown Collective, Astral Gypsies, The Vibe Tribe Performance Troupe, The Amazing Giant Stilt Walkers and the Majik Dakini Circus. Wakarusa will also feature live painters on-site....
Umphrey's McGee - 4/18/2014: House of Blues; Dallas, TX
Umphrey's McGee rolled into Dallas last Friday for their annual April Texas Run. They're touring this spring in support of their eighth studio album, Similar Skin, due out June 10. The album features several new tunes as well as some road-tested selections. The new CD is a self-released and self-financed effort under the band's newly created record label, Nothing Too Fancy Music.
The first set opened with the intro, Bathing Digits, which flowed into 2nd Self. Next was Bridgeless, a track that has been played by the band since January 2004, and will appear for the first time in a studio version on the new album. This segued into a 13 minute Booth Love. White Man's Moccasins and then No Diablo followed. Red Tape into Glory and then a reprise of Bridgeless closed out a short but concise first set.
The second set started off with powerful Plunger which dropped right into The Linear, another tune from the new album. Then, without a huddle, into Syncopated Strangers, which had a Norwegian Wood tease in the middle. Next was Smell the Mitten and then a bust-out of Roundabout, which hadn't made a setlist appearance in 51 shows....